---
We honor community pride.
We honor you.
The City Heritage Preservation Commission has surveyed thousands of homes in dozens of historic neighborhoods, identifying nearly 500 buildings, sites and structures worthy of local recognition and preservation. The program recognizes historic homes and the efforts of their owners by providing:
The history of Stillwater's pre-World War II neighborhoods
Brief histories, descriptions, and exterior photographs of heirloom homes and landmark sites
Information on how to preserve and restore historic homes
Preservation success stories that describe the rewards and challenges of preserving and restoring a historic home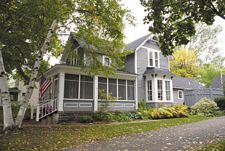 As the owner of a historic home, you can apply to be part of the program, which recognizes historic homes in Stillwater. This honorary program is just one way to show your pride in owning a historic home in Stillwater. There is no cost to apply, and if your home is accepted into the program, it does not involve any additional city regulations.
---
To Join.
No cost to apply.
To become an heirloom home, a house must be located in the older part of Stillwater, have good historical integrity, and represent one of the various architectural styles of the nineteenth century or the first half of the twentieth century. Please complete our application form and submit it to the address listed on the form. The HPC will then review the application. If your application is accepted you may be asked to provide the history of your home to help develop a historical description to appear on the website.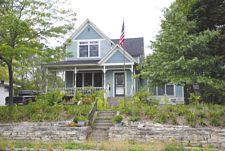 If your home qualifies as an heirloom home, you will be sent a certificate of recognition for your house.
---